Migale PE Crypter permits to hide the dead listing that is obtained
using a disassembler.
It avoids reverse engineering and thus permits to protect exe files
from being understood.
It is especially important for Online games' client program which contains a protocol and often an encryption algorithm that should not
be known to avoid hacking, packet tampering and attacks to Game Server.
Migale PE Crypter is a 15 days trial Shareware.
Screenshot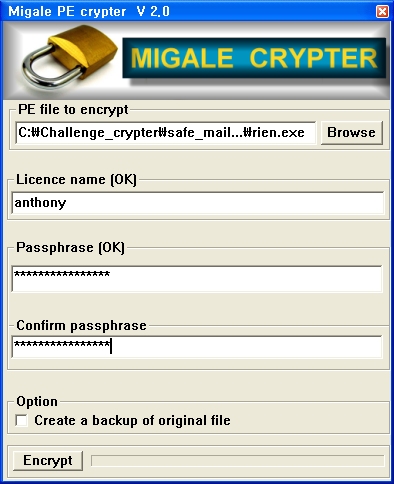 Screenshot of a protected EXE file